Two sides personalized sublimated polyester satin ribbon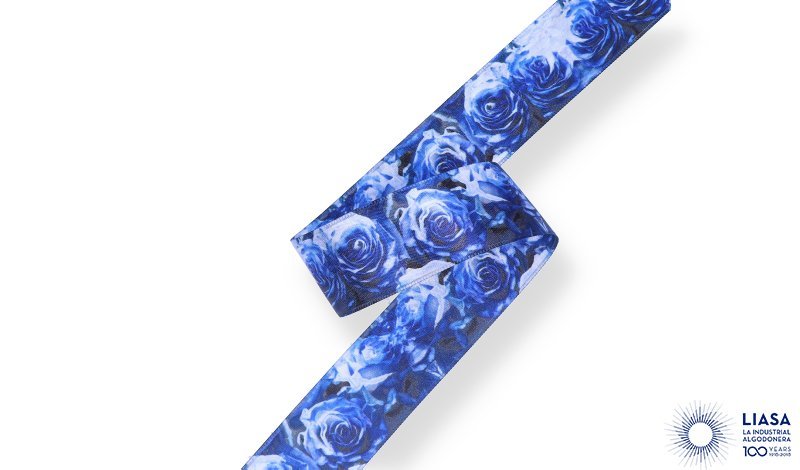 DESCRIPTION
SERIE CINTA POL. SATIN SUB.2C. Personalized polyester satin ribbon, we manufacture in different widths and 90 standard colours. We print the tape by sublimation. Presented at meters and also hot cut, diagonal cut or metal hook (treasury tag). It is widely used for the decoration of the packaging. We can add aromatic essence or thermochromic and photochromic. Two sides personalized sublimated polyester satin ribbon.

Types:
Personalised ribbon
Recyclable ribbon
---
Materials:
100% Polyester
---
REFERENCES AND DIAMETERS
Available sizes:
CINTA POL SATIN 16 SUB.2C (16 MM)
CINTA POL SATIN 20 SUB.2C (20 MM)
CINTA POL SATIN 25 SUB.2C (25 MM)
---
COLOURS
This product has the following colours, click for more information
Polyester for double face satin ribbon
Colour chart of 91 standard polyester colours used for the double face satin ribbon (the pantone code is the most similar to our colour). We can also manufacture it on Pantone.
2 CIN BLANCO
902 BLANCO
602 CIN CRUDO
503 CIN CRUDO
28 CIN ROSAPALO
86 CIN ROSA
3 CIN CREMA
84 CIN BEIGE
85 CIN MARRON
96 CIN CASTOR
785 CIN BEIGE
736 CIN MARRON
1CIN NEGRO
419 CIN MARINO
12 CIN GRIS
11 CIN GRIS
9 CIN GRIS
8 CIN GRIS
637 CIN MARRON
638 CIN MARRON
74 CIN MARRON
674 CIN BURDEOS
672 CIN BURDEOS
44 CIN MARRON
697 CIN MARRON
43 CIN MARRON
544 CIN MARRON
41 CIN ROSA
31 CIN ROSA
32 CIN ROSA
33 CIN ROSA
34 CIN ROSA
647 CIN FUCSIA
76 CIN FUCSIA
276 CIN ROSA
237 CIN ROSA
832 CIN ROSA
533 CIN ROSA
526 CIN ROSA
634 CIN CICLAMOR
26 CIN CLARETE
626 CIN MORADO
539 CIN ROSA
29 CIN ROSA
30 CIN ROSA
71 CIN NARANJA
77 CIN NARANJA
45 CIN ROJO
46 CIN ROJO
551 CIN BURDEOS
49 CIN BURDEOS
48 CIN BURDEOS
678 CIN MORA
452 CIN VIOLETA
52 CIN VIOLETA
53 CIN VIOLETA
15 CIN CIELO
16 CIN CIELO
617 CIN AZUL
81 CIN VERDE
93 CIN CELESTE
21 CIN AZUL
25 CIN AZUL
27 CIN AZULELECT
418 CIN AZUL
20 CIN AZUL
22 CIN MARINO
92 CIN MARINO
416 CIN CIELO
68 CIN LILA
668 CIN MALVA
91 CIN TURQUESA
90 CIN TURQUESA
70 CIN VERDE
667 CIN VERDE
73 CIN VERDE
67 CIN VERDE
567 CIN VERDE
88CIN VERDE
58 CIN VERDE
291 CIN VERDE
56 CIN VERDE
666 CIN HIERBA
755 CIN VERDE
62 CIN VERDE
63 CIN VERDE
65 CIN AMARILLO
66 CIN AMARILLO
4 CIN AMARILLO
5 CIN AMARILLO
406 CIN NARANJA
87 CIN ORO
387 CIN DORADO
405 CIN NARANJA
82 CIN NARANJA
487 CIN MARRON
735 CIN MOSTAZA
7 CIN AMARILLOF
72 CIN CALABAZA F
57 CIN VERDE F
75 CIN FUCSIA F
Packaging and graphic arts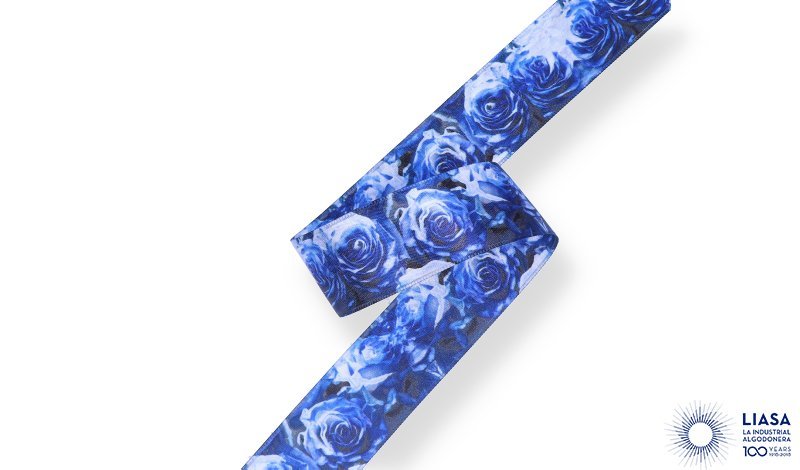 Two sides personalized sublimated polyester satin ribbon
Ask us for more information about this product