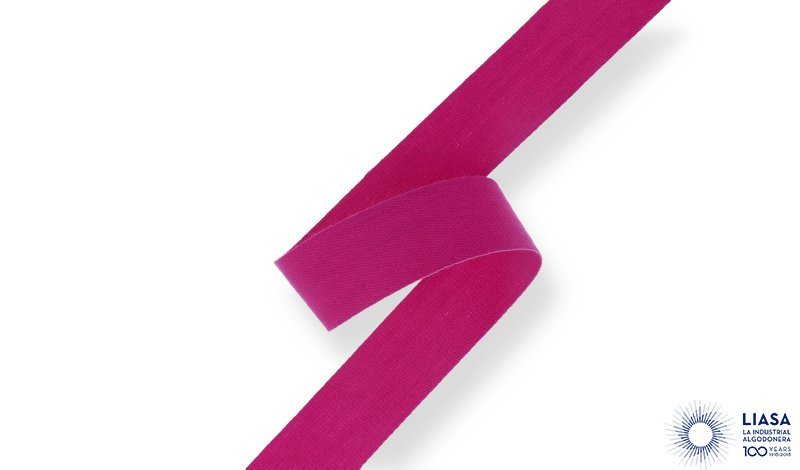 Types:
Ribbons
Recyclable ribbon
Natural fiber cord/ rope
Biodegradable cord / rope
---
---
REFERENCES AND DIAMETERS
Available sizes:
CINTA ALGODON 6 (6 MM)
CINTA ALGODON 10 (10 MM)
CINTA ALGODON 14 (14 MM)
CINTA ALGODON 20 (20 MM)
CINTA ALGODON 24 (24 MM)
CINTA ALGODON 28 (28 MM)
---
COLOURS
This product has the following colours, click for more information
Cotton for ribbons
Colour chart of 25 standard cotton colour (16 standard cotton colour for herringbone ribbon). Is 100% cotton and is used on the cotton ribbon and herringbone ribbon. We can also manufacture it on Pantone. The pantone code is the most similar to our colour.
2 CIN BLANCO
0 CIN CRUDO
3 CIN CREMA
29 CIN ROSA
71 CIN NARANJA
5 CIN AMARILLO
567 CIN VERDE
60 CIN JUNGLA
51CIN MORATADO
76 CIN FUCSIA
46 CIN ROJO
48 CIN BURDEOS
18 CIN ALITALIA
89 CIN VERDE BILLAR
96 CIN CASTOR
56 CIN VERDE
63 CIN VERDE
32 CIN ROSA
16 CIN CIELO
21 CIN AZUL
20 CIN AZUL
22 CIN MARINO
44 CIN MARRON
8 CIN GRIS
1CIN NEGRO
Packaging and graphic arts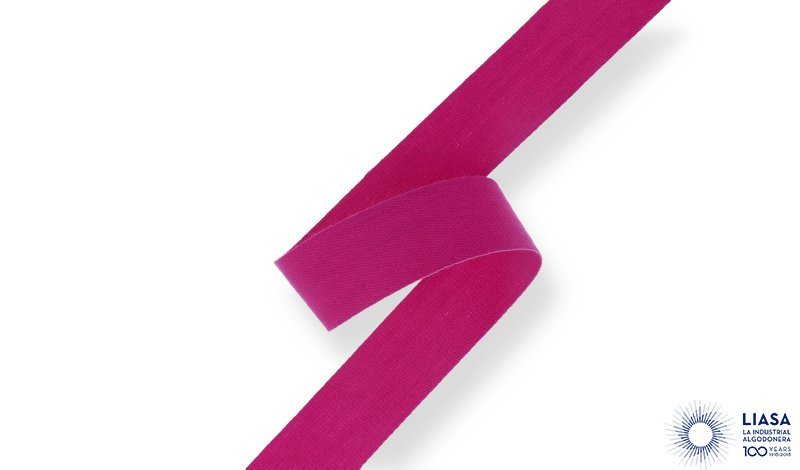 Ask us for more information about this product